Junk Removal in Justin, TX
Mean Green covers all the bases for top-notch junk removal services in Justin! Call us when you need junk removed asap.
The Most Reliable Junk Removal in Justin
If you were to drive in a straight line north from the very center of Fort Worth, you might find yourself in the quaint suburb of Justin. Located 25 miles from the big city, Justin sits at a comfortable, commutable distance. However, after dedicating that extra time and energy to get to and from work everyday, who can be bothered to do some pesky cleaning tasks? Chances are, your home gets messy when unattended to. At Mean Green Junk Removal, we're here to keep your home- or other property- spotless without the extra hassle! How do we do that? Well, with our junk removal services in Justin, of course!
Mean Green Junk Removal is a locally-owned company based in Denton, TX. As hard workers in their field, our team caters to many services and areas to ease junk removal processes everywhere. If you're not located in Justin, don't sweat! We don't just provide junk removal in Justin- we cover Argyle, Highland Village, and many other locations, too.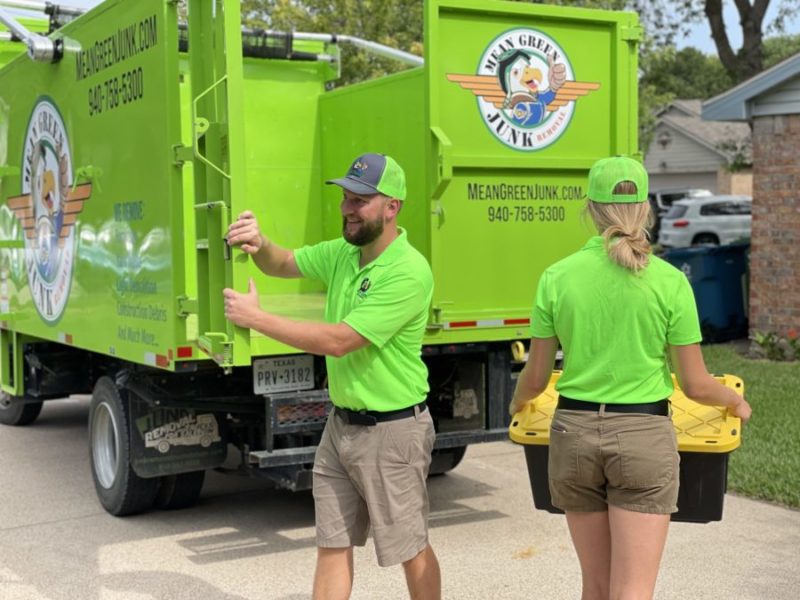 Why Us for Justin Junk Removal?
At Mean Green Junk Removal, we're extensively trained and fully equipped to handle junk removal in Justin expertly. We haul junk of all shapes sizes, and all according to you! Our junk hauling is full-service, so you won't have to do so much as lift a finger during your services. For an easy, stress-free junk removal experience in the Justin, call us!
Just when you thought it couldn't get better, we're here to prove you wrong. We do that with an affordable junk removal cost, guaranteed! Thanks to our volume-based pricing system, you get to pay a super competitive rate for top-tier service. And what's more, is that we give you that price in advance! At your appointment, our haulers will check out what you need removed before handing you a free, no-nonsense quote.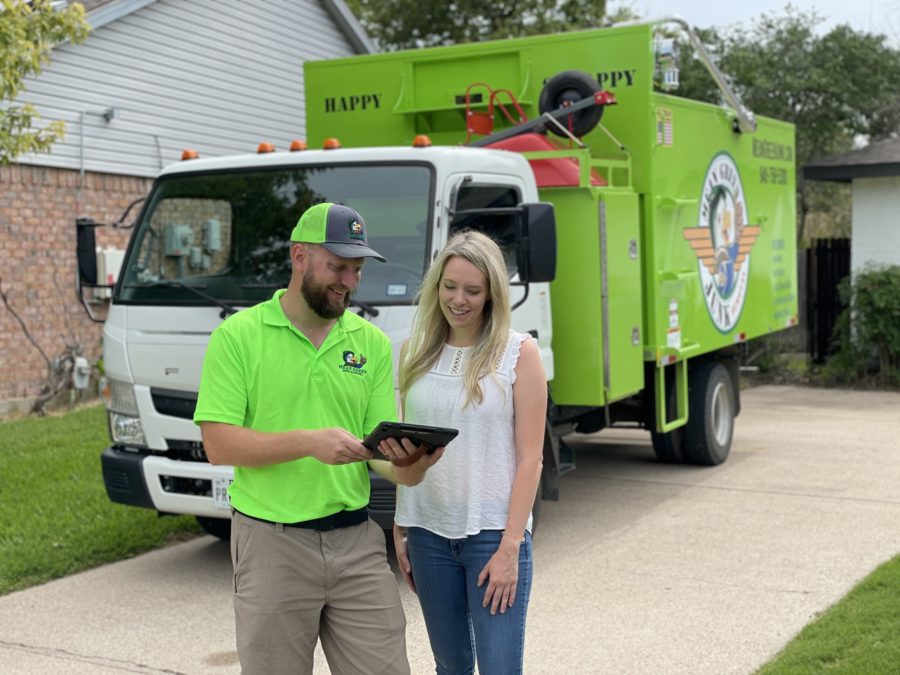 The Junk Removal Process
First, request our junk removal in Justin by booking an appointment. Either dial (940) 331-9323 or choose a time slot online.
Before you know it, it'll be time for your appointment! But first, you can expect our guys to give you a courtesy call when on the way.
Upon arrival, our team will be eager to meet you! They'll politely ask to see your junk. Based on that, they'll have a price in mind!
After handing you a free quote, our pros pass you the baton. Simply approve it so that they can get started right away!
Old Sofa Removal
When it comes to disposing of items, some things are way too large and bulky to handle. Take an old sofa, for example. If you have a couch to get rid of but no lifting help, you'll find yourself in quite the predicament. Not only is lifting your sofa unsafe and dangerous, it's a hassle all around! And to make matters worse, thats only the beginning. You would have to find a disposal site, along with a way to get the sofa there! Instead of going through all that stress, count on the old, trusty Mean Green Junk Removal crew for full-service furniture removal.
With all the right junk removal services in Justin that residents need, we're always available and ready to tackle your furniture pick-up and disposal. Just call us during business hours, or book an appointment online! From there, we'll communicate with you on your service and pricing so that your appointment comes with no unwanted surprises. After clearing the cost with you at your appointment, we'll load up your old sofa safely using a teamwork-style approach. Then, we'll sweep up, accept your payment, and dispose of your couch in the most eco-friendly manner possible!
About Us
Finding a trusted and affordable junk removal company in Justin can be a challenge, but Mean Green Junk Removal is here to change that! We provide just about all the junk removal services in Justin you could ever need, from hoarding cleanouts to light demolition. And to top it off, we always carry out jobs well done at fair and reasonable rates! That's because all our team members are trained by experts so that they're prepared for anything out in the field. They always stay on the right track with your service, staying professional and friendly at all times!
We do everything we can here to keep your waste out of landfills. After all, as waste management pros, it's our job to handle the disposal of junk properly! We put eco-friendly practices like donating and recycling at the top of our list, no matter what kind of junk you have. That way, we both can contribute to a clean and sustainable environment in our community!
REVIEWS
The guys came the same day I called. I was in a time crunch to get everything out of my garage that day. They came early and got to work. They were able to take everything and even swept the garage. Will definitely use them again!!

The guys were very professional. Arrived on time and we're very careful when removing the furniture. I will definitely use them again.

They were here promptly at 8:00 and took care of hauling away what I needed. Two gentlemen were friendly and responsive and provided good customer servicern

They were super nice and responsive. I was able to schedule a pickup within a few hours and they arrived sooner for us since they finished their previous job early. They were in and out with everything in about fifteen minutes. They removed a heavy couch and live seat as well as a few dressers. Will be using again if I need to get rid of anything.

Mean Green called and arrived on time. They gave me a quote for junk removal which was less than I expected! They had great equipment and promptly loaded junk. Men were very courteous, presented me with invoice, accepted payment and left. I was extremely pleased with service.

Super fast cleanup! I was able to schedule same day junk removal pickup and they called to come even earlier than expected! They were here for less than an hour and got things out to their truck QUICK! I still can't believe how fast they got things done and I had quite a bit of stuff! Thank you for the service!

I would highly recommend Mean Green. They were extremely professional, on time and great to work with. I really appreciated their great communication and dedication to doing a good job. I will definitely use their service again!
Local Junk Removal & Hauling
Services