Hot Tub Removal
When it's time to get rid of that old spa or hot tub, don't do it yourself. Instead, let the pros at Mean Green Junk Removal expertly handle the hot tub removal!
Professional
Hot Tub Removal
Need to get rid of a hot tub? You don't have to worry about the wires, hoses, or heavy lifting when you call Mean Green Junk Removal!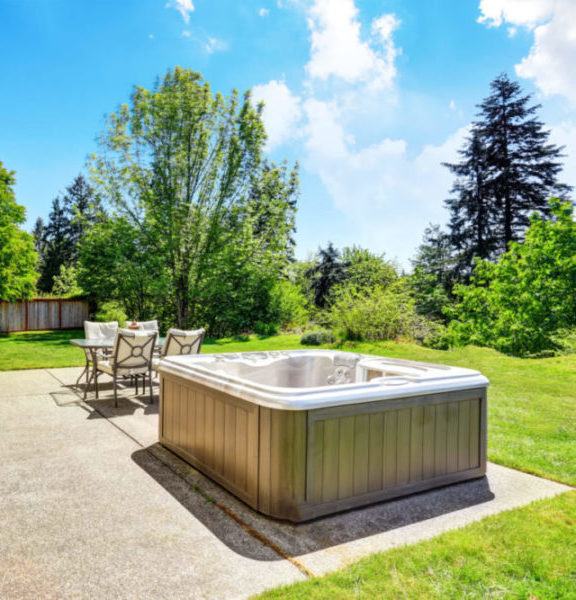 Our Removal Process
Because we're a full-service company, just show us the hot tub and we'll take care of everything! You don't have to lift a finger when you leave it to the pros.
First, get in touch for an appointment. We'll show up on time and ready to provide an upfront, no-cost quote.
Next, we'll get started disconnecting and dismantling with your approval. We have the right tools and experience to get the job done!
After everything is taken apart, we'll load it up, sweep up any debris, and haul away the pieces!
Honest Prices
The cost of hot tub removal doesn't have to be through the roof! We're able to keep our prices affordable by being upfront and honest from the start.
Upfront Quote. Before we start working, we'll give you an upfront quote after we look at the hot tub.
Inclusive. Our quotes include all labor and disposal fees, so you'll know what you're paying ahead of time.
No Surprises. Because cost is determined by the size of the hot tub, you'll only pay one simple price.
Ready to Schedule?
Scheduling hot tub removal is easy! There are two simple ways to get started. We're available Monday-Saturday from 8:00 AM-6:00 PM with same-day and next-day appointments!
Contact Us. Fill out our online form with your information and a description of the hot tub.
Call (940) 331-9323. Call to talk to a junk removal expert! We'll answer your questions, then get you booked.
INSTANT QUOTE!
Get a Free Estimate
ECO-FRIENDLY
Junk Removal and Demolition
Mean Green Junk Removal isn't a franchise! We're a local, veteran-owned business. Since we live here too, we care a lot about keeping our communities clean. We do our part by sorting through junk to find usable items. Some junk is in good condition, so we donate those items to local charities. We take recyclable materials to local facilities for processing. When we take the time to sort through junk, we keep landfills empty and give your junk another purpose!
Do you have other junk? We can take it all in one stop, so check out what we take. We do cleanouts and demolition, too!
SAVE $20!
When You Book Online
Local Junk Removal & Hauling
Services