EVICTION CLEANOUTS
Mean Green Junk Removal is the professional company to call when you need eviction cleanout services.
Eviction Junk Removal
When you're left with an unfortunate mess after an eviction, Mean Green Junk Removal is the best place in North Texas to get professional assistance with your eviction cleanout. Centrally located in Denton County, we are trained and equipped to fulfill any clean out needs. Whether you need old furniture taken out, carpet ripped up, or some light demolition, just give us a call and we'll help with it all.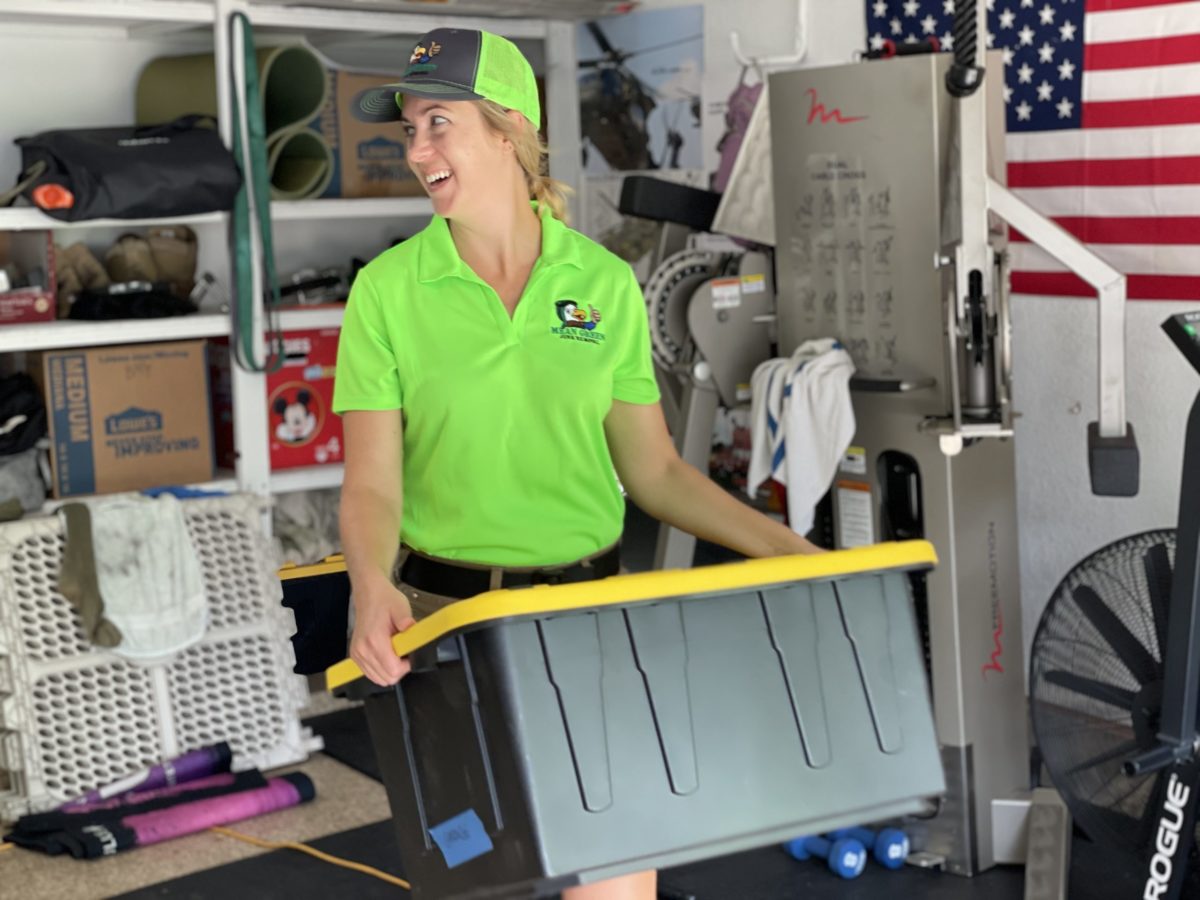 FULL-SERVICE
As with all of the services we offer, our eviction clean out services are full-service, every time. We do what we can to make the job as easy for you as possible.
Equipment. We've got the right equipment to load furniture, garbage, and other materials into our truck. Plus, we have a truck large enough to fill and take fewer trips.
Labor. When we come for a an eviction cleanout, we bring a full staff that is trained and skilled in the safe operation and hauling of heavy junk and various other materials.
Disposal. When we load up the junk left behind by a tenant, we make sure all of it is either donated for reuse, or properly disposed of.
FAIR PRICES
Mean Green Junk Removal offers quality services at affordable and honest prices. When you are looking for eviction cleanout prices, you can be sure that we will give you the most accurate pricing for the services we provide.
Initial Estimate. Call or text us for the initial estimate for your cleanout service. If you give us a rough estimate for about how much junk you need us to take, we can give you a no-obligation preliminary estimate of how much it will cost.
Firm Quote. Once we arrive onsite, we will survey the property that needs to be cleaned. After that, we can provide you with a firm quote for the eviction cleanout service. We won't start the job until you approve.
No Surprises. When we give you our price, you can be sure that it covers all expenses involved. From labor to disposal, you won't be charged anything extra.
ACCOMMODATING
When it comes to scheduling, we try to make it as easy on you as possible.
Call or Click. You can call 940-758-5300 to schedule your appointment today! Or if you don't have time to call during our business hours, you can book online anytime.
Hours of Operation. We are open 6 days a week, Monday through Saturday from 8 am to 6 pm. So if you're only available to make a Saturday appointment, we've got you covered.
Prompt. We will get you on the books quickly to minimize the wait time. GET A QUOTE
When we arrive onsite, we can provide a firm quote based on the items you show us. Once you approve, then we'll be able to load up and haul everything away. SERVICE
We'll bring the right equipment to load up and haul any of the left-behind junk from the eviction. Then we will donate, recycle, and dispose of the junk responsibly.
REVIEWS
The guys came the same day I called. I was in a time crunch to get everything out of my garage that day. They came early and got to work. They were able to take everything and even swept the garage. Will definitely use them again!!

The guys were very professional. Arrived on time and we're very careful when removing the furniture. I will definitely use them again.

They were here promptly at 8:00 and took care of hauling away what I needed. Two gentlemen were friendly and responsive and provided good customer servicern

They were super nice and responsive. I was able to schedule a pickup within a few hours and they arrived sooner for us since they finished their previous job early. They were in and out with everything in about fifteen minutes. They removed a heavy couch and live seat as well as a few dressers. Will be using again if I need to get rid of anything.

Mean Green called and arrived on time. They gave me a quote for junk removal which was less than I expected! They had great equipment and promptly loaded junk. Men were very courteous, presented me with invoice, accepted payment and left. I was extremely pleased with service.

Super fast cleanup! I was able to schedule same day junk removal pickup and they called to come even earlier than expected! They were here for less than an hour and got things out to their truck QUICK! I still can't believe how fast they got things done and I had quite a bit of stuff! Thank you for the service!

I would highly recommend Mean Green. They were extremely professional, on time and great to work with. I really appreciated their great communication and dedication to doing a good job. I will definitely use their service again!
Local Junk Removal & Hauling
Services
Areas We Serve
Mean Green Junk Removal offers services in many locations in Denton county including
BOOK NOW